Twelve Colonies of Kobol
From FenWiki
Twelve Colonies of Kobol
Nicknames
Colonials, Galacticans
Home Base
Caprica, 1862 Apollo (main subfaction)
Colony, Cislunar Space (Cylon subfaction)
Political Influence
Minor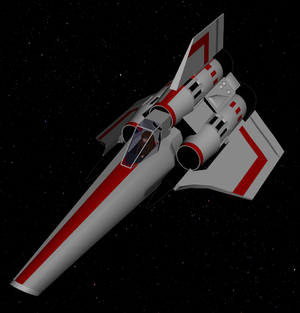 Fans of Battlestar Galactica, both new and old (although the two subgroups don't always get along). Various members are trying to build Vipers, a Battlestar, and (on station Colony) robot drones that look like Cylon Centurions.[1]
The Caprica base[2] on asteroid 1862 Apollo is primarily a shipyard - this is where the faction is building their Vipers and Battlestar. It is also where the basic structure of station Colony was constructed.[3]
Notes
↑

Who knows why, all things considered. Still.

↑

ICAO code XGCC

↑

On the principle of "Know thine enemy."